Gigi has been asking me to make her another little girl fabric doll. She loved the one I made her from Simple Simon, pictured on my sidebar below, but the doll somehow disappeared, and I also lost the pattern which was part was a mail order kit. I wish I were more organized about filing away old patterns!
I didn't really want to spend any money on a doll pattern, so I went in search of free doll patterns on the internet and would like to share my five favorite little girl doll patterns with you.
As an aside, I just bought some raw silk fabric at an estate sale in two natural looking colors, that would be perfect for making a darker skin colored doll and a lighter colored skin doll and for some reason, I avoided throwing away some brown felted wool scraps when I did my big fabric purge. So I don't have to go out and buy anything for this project. Yay!
Adorable little girl doll from Girl. Inspired.
Cute Boy & Girl dolls at Make It And Love It.
The Black Apple doll at Martha Stewart. This one seems to be a huge favorite with doll makers.
The Josephine doll at While She Naps
Baby Bows Doll by Judi's Dolls. This design looks a little harder to make than the others. It's similar to the Waldorf dolls I used to buy for my older girls. Gigi really likes this one.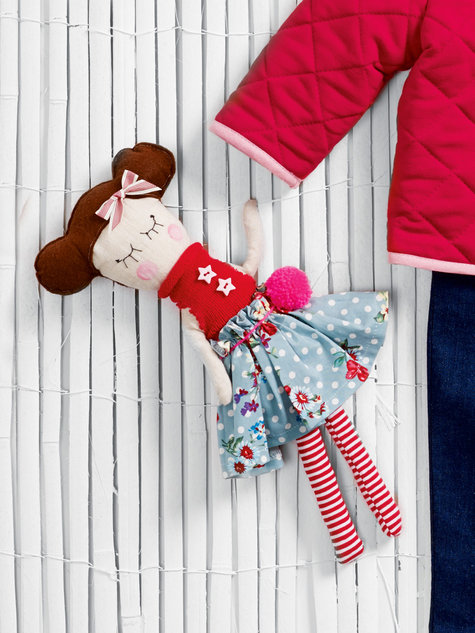 This rag doll pattern from Burdastyle isn't free, but it is only ninety nine cents and I think it's adorable!
Hopefully, you all don't already now these tutorials! I am a little late to the game in doll making and it took me awhile to find these. so I hope if you are a dollmaking novice like I am, this helps you in your doll making pattern search!