So I'm knee deep in my costuming and fitting for the play. I have costumes worked out for two of my characters and hope to have both costumes finished by the end of the week.
I've been engrossed in the research of fashion from the 1890's and ran across some really interesting new to me historical sewing blogs I'd love to share with you. Historical blogs are different from the more well known to me vintage blogs in that they focus on sewing garments from the 19th century and older. First off, these women are all really accomplished seamstresses and after spending some time reading through their blogs I realized they are a treasure trove of information on sewing techniques as well as fashion history!
Have you ever wondered about fashion history and the types of sewing methods that are required to produce AUTHENTIC looking and quality costumes? If so, you should follow these blogs. Historical costuming construction methods require a lot more skill than today's sewing methods train us for. And I am always trying to improve my craft, because I don't consider myself a very good technical sewer. These new blogs should be required reading for anyone interested in costume design!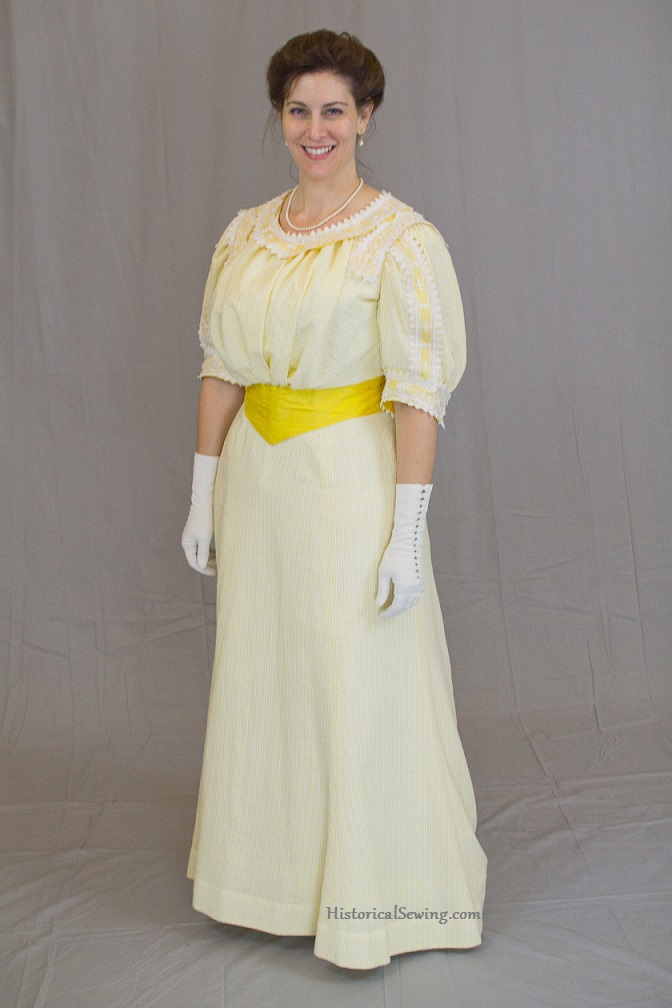 Historical Sewing.
Wearing History. A blog and pattern shop about vintage and historical sewing from the Victorian Period to the 1940's .
American Duchess. Sewing and fashion with an emphasis on the 18th century. Isn't this photo of Lauren, the creator of American Duchess amazing?
Lass of Yesteryear. An amazingly talented teenager creates fashions from the past.
A Fashionable Frolic. Sewing inspired by the 18th and 19th centuries.
The Historical Sewing Blog. Great articles on fashion history and corset making and amazingly made costumes.
Romantic History. A young mother creates historical fashions for her and her baby.
Mode de Lis. Lily creates historical garment as well as her everyday wardrobe which is 1930's inspired.
Dressed In Time. Caroline is an avid equestrienne as well as historical seamstress.
The Dreamstress. Fashion history and sewing from a textile historian and costume designer.
Enjoy reading some of these blogs!